Australian Open 2017
Finals Results
Rodger beat Nadal in a very close 5-set match Sunday morning. Serena beat her sister Venus in a 2-set classic match Saturday morning.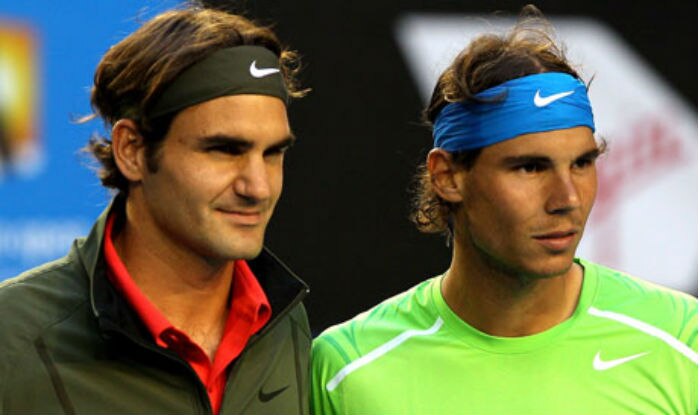 Photo by India.com
Nadal Versus Federer in Finals
Nadal has overcome his toughest opponent of this tournament in a 5 hour 5 set match Friday. He defeated the number 13 seeded Dimitrov. As he was playing he should how much passion he has for the game and how his endurance proved greater than Dimitrov's. The Australian Opens men's singles final will be played on Sunday. Although Nadal showed some weaknesses during match, Federer showed some of his weaknesses during this entire tournament. But this final match will not be based on the weaknesses of the players, it will be on the strengths that both these players are known for. Roger Federer and Rafael Nadal have played 34 matches and Rafael leads the rivalry 23-11. This match is one that everyone looks forward to watching and is considered one of the greatest rivalries in tennis.
Istomin Rocks Djokovic
This Australian Open has been very predictable until Wednesday, January 18. That day was the day that the number 2 player in the world, Novak Djokovic, was taken down in a huge upset by Denis Istomin in a remarkable 1-2 sets comeback. Denis is currently ranked 117 in the world. Novak has an 89.23 win percentage when he competes on a hard surface court like the one played on in the Australia Open and the U.S Open. Even with Novak not being the number 1 seed, he was still predicted to win Australian Open by many retired players and tennis commentators.
Number 1 Eliminated?
Andy Murray is the number 1 player in the world. After Djokovic fell early in the Australian Open, Murray became the expected winner. He was doing great until Mischa Zverev beat him in 4 sets. Mischa is currently ranked 35th in the world. His rank moved up to 35th after the upset over Murray. With the number 1 and number 2 players in the world out of the tournament the Australian Open has become anyone's tournament.
Gif from Giphy.com
The Swiss Maestro is Back 
The Swiss Maestro, Roger Federer, the once number one player for 302 weeks is now ranked seventeenth in the world after some tough matches last season. Federer defeated the number four ranked player, Wawrinka, in a battle of control, knowledge and athleticism on the court. He beat him a tough 5-set match. Federer looked calmed but he knew he had to close this match out to assert his dominance to the world. Stan Wawrinka, a fellow Swiss, left the match early to tend to a knee injury but came back from down 0-2 to tie the match 2-2. Roger will face the winner of the Nadal versus Demitrov match in the finals.